An inviting retreat in the historic heart
of Whidbey Island, WA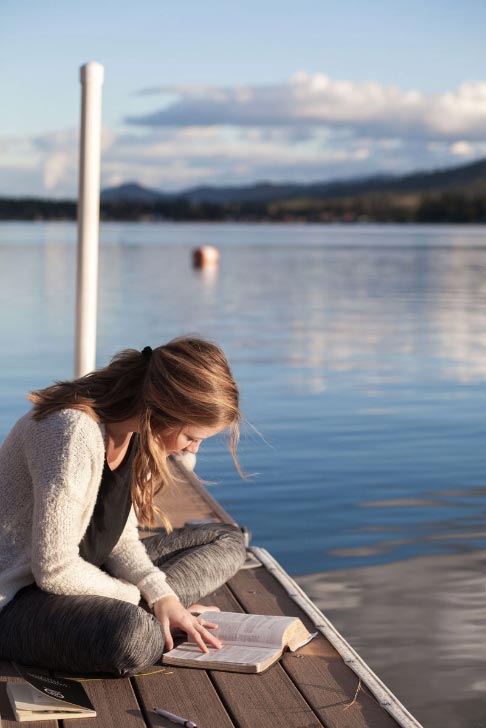 Historic Charm
Meets Modern Service
Whether you're here for work or play, Anchorage Inn serves as your landing place during your time on Whidbey Island. Stay connected to what matters while finding rest and relaxation with all the modern comforts of home. Our attentive hosts serve as your guides to the many outdoor activities, dining, shopping, and entertainment on the island – whatever you need, we're here to serve you!
Located just over an hour from downtown Seattle, in the heart of historic Coupeville, WA.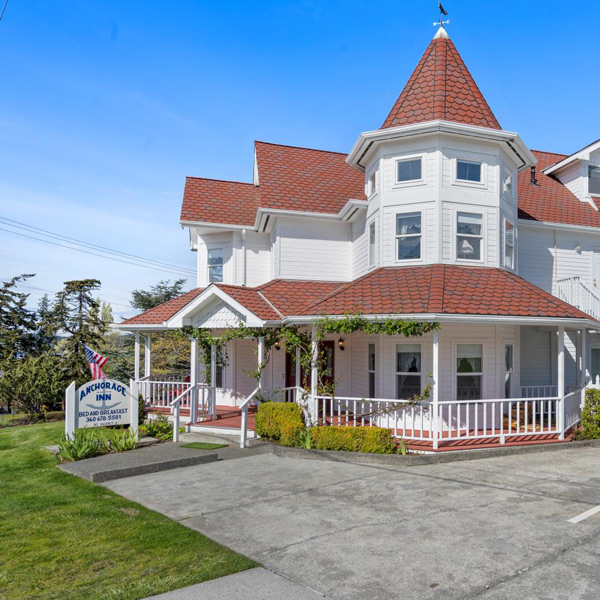 Sit back, relax, and enjoy your island escape.
Our rooms include king or queen size beds, complimentary gourmet breakfast, harbor views, a relaxing living room with fireplace, and more.
A romantic king-size bed with a breathtaking panoramic view of Penn Cove and the snow capped peaks of the Cascades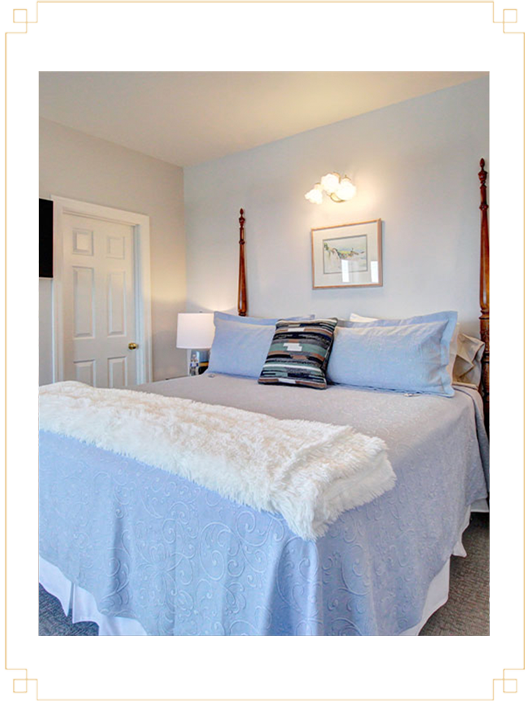 A cozy room with a queen bed and wonderful views of Penn Cove and glacier covered Mt. Baker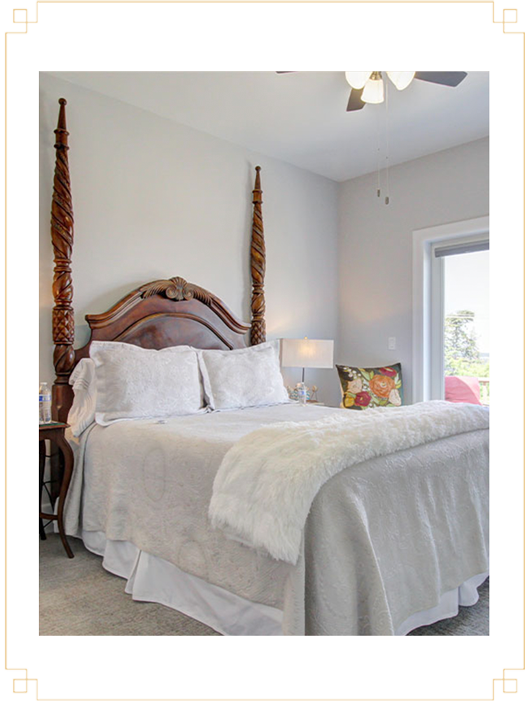 Light and airy, this room features a cozy reading area and a king-size bed.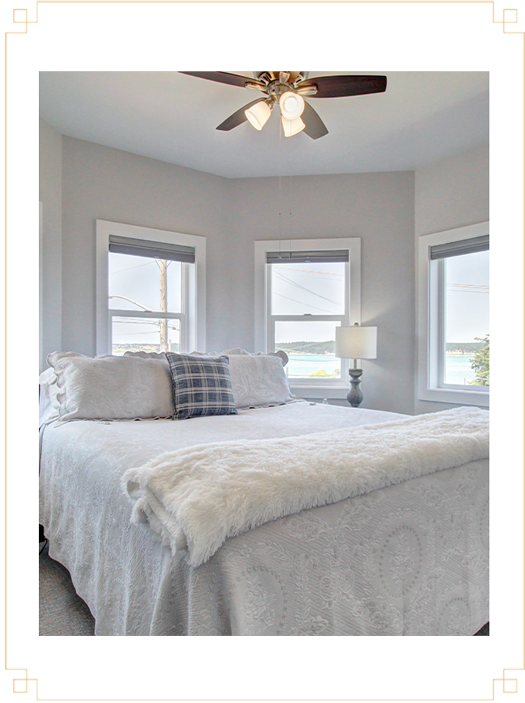 This romantic turret room features a bed and stunning views.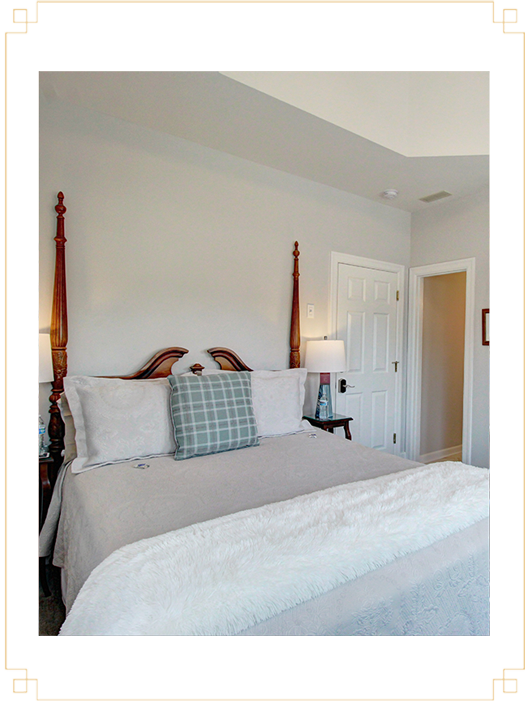 This large corner room, on the sunny side of the house, features a comfortable king-size bed with a full bath.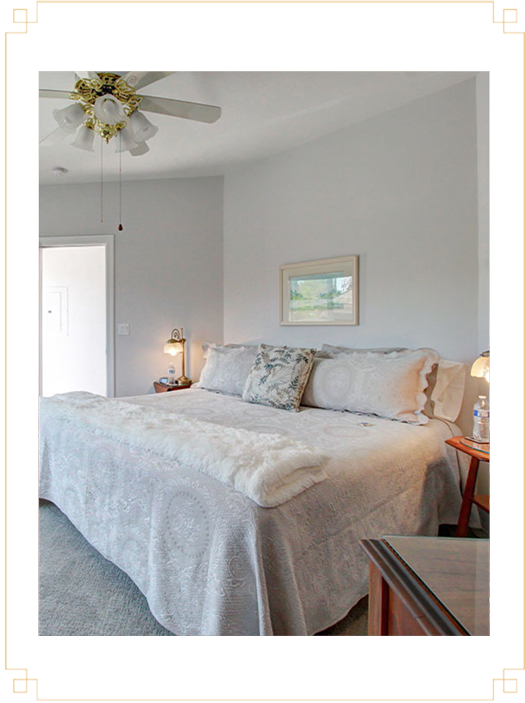 Located on the third floor, this extra large room features a king-sized bed, romantic gas fireplace and views of Penn Cove and Mt. Baker from the highest vantage point in town.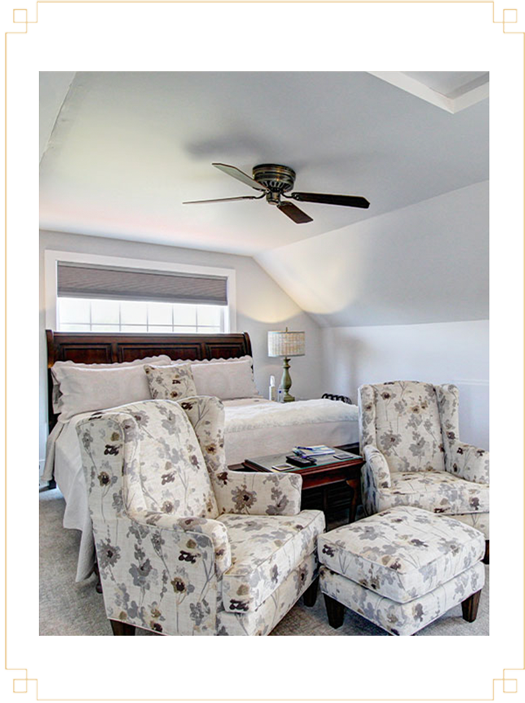 Your Home Base on the Island
Anchorage Inn offers special rates for Weaving School and Pacific Northwest School of Art students. We also offer special rates for booking the entire Inn, as well as seasonal rates from November through April.
Please call us at 360.678.5581 to access our special rates!
The Anchorage Inn is a Whidbey Island gem. The location and views from the rooms in the historic town of Coupeville are perfect for exploring and enjoying the island. Rooms are very comfortable and well maintained. The breakfasts are wonderful. The hosts went above and beyond to make our stay special.
– Mac S.
Wonderful stay and can't beat the location in "downtown" Coupeville! Very short walk to all the restaurants there and the wharf. Dave and Maggie were beyond accommodating as hosts.
– Thomas C.
This wonderful B&B is just the perfect place to stay for a weekend getaway! The rooms are very very clean and well kept. It's peaceful and quiet. Included with your stay they serve a full gourmet breakfast which was delicious.
– Jenn
Wow! There are no words to express how wonderful this place is. Very charming rooms. Absolutely amazing breakfast and fabulous service. Attended by the owners, the service is very personal and dedicated. I highly recommend this place to stay in Coupeville WA.
– Tamara B.